Max Pak Single Ram Auto-Tie Balers
Since 1976, Max-Pak has been building some of the best balers available anywhere. Because they started as a recycling plant that recycled waste paper products, they know what your commercial recycling facility needs – a reliable piece of machinery that is safe for you and your staff to operate and that will consistently produce dense bales. Another point of pride for Max-Pak is their dedication to building the strongest frames possible to prevent bowing and using only the best hydraulic systems and the highest quality components for their electronics. These meticulously engineered machines are designed to function for longer, and with less maintenance, than their competitor's offerings.
Here at Altitude Recycling, we carry a number of vertical and horizontal balers from Max-Pak, including their line of single ram auto-tie balers. These balers are designed for facilities with a high amount of materials moving in and out. By auto-tying bales, these models eliminate any delays so your facility can continue to work without unnecessary stoppages that cost you money. If you're searching for one of the best ways to increases the efficiency and speed of your industrial recycling, look no further than these horizontal balers from Max-Pak.
While Max-Pak has designed these balers to work for a long time without needing maintenance, eventually every piece of machinery will require some basic upkeep or repairs. Altitude Recycling has a staff of trained and experienced technicians to help take care of anything that your equipment needs. If you set up an ongoing scheduled maintenance plan with Altitude, you'll be making sure that your baler runs as well as possible for as long as you own it, all while keeping any warranties you might have valid with the manufacturer.
Call Altitude Recycling today for quotes on balers. We can help you decide which machine will be the best fit in your facility, and help maintain it.
HOE Series 2850 / 4260 / 4272 / 4860 / 4872 Auto Tie Horizontal Baler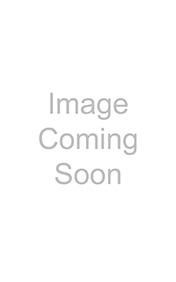 Options:
Cylinder: 8", 9", 10"
Motor: 30 HP, 50 HP, 75 HP
Cycle Time: 8-15 sec
Feed Opening: 50" x 28", 50" x 41", 50" x 46", 60" x 40", 60" x 46"
Bale Size: (72" Long), 30" x 42", 42" x 42
System Pressure: 3,000 PSI
Total Force: 143,256 – 223,839 lbs
Ram Face Pressure: 85 – 121 PSI
Shipping Weight: 28,000 – 38,000 lbs
**Please note these statistics were may or not be 100% accurate. These were based on the manufacturer's literature.