International Two-Ram Baler
With more than 200 standard models to choose from, and the ability to customize these models or have a fully custom model built to fit perfectly within your commercial recycling center, International Baler has become an industry-wide go-to manufacturer of balers. At Altitude Recycling, we sell many of their models, including two-ram balers. A two-ram baler offers better flexibility than other kinds of balers, and has the strength to hold up to many different applications. International's two-ram balers are fully automatic which cuts down on the time required to complete every segment of the work and makes the operation of the equipment safer for you and your staff. With a variety of choices for cylinder size, an International baler is certain to be the most helpful piece of equipment in your arsenal, able to efficiently handle almost any amount of nearly every recyclable material you process.
Call Altitude Recycling today to speak with our helpful, friendly staff who have a deep knowledge of the equipment that we sell. They can help you decide what the right piece of equipment for your business will be by taking in account all of the important variables that makes your recycling center unique.
In addition to selling International's two-ram, horizontal, and vertical balers, we also offer any repair and maintenance services you might need, as well as installation services. We're fully trained to handle any major repairs or minor maintenance that your equipment might need. The best way to ensure that your machinery will keep running smoothly and safely is to set up maintenance service at regular intervals. Regular system checks will allow us to take care of small issues before they get worse, and will help keep your recycling equipment's warranty valid (if it has a warranty).
Altitude Recycling is your source for the best International balers.
TR Series Two Ram Baler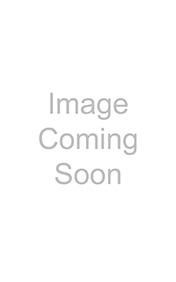 Main Cylinder: 8", 9", 10", 11", 12", 13"
Eject Cylinder: 8", 9"
Motor: 30 HP, 50 HP, 60 HP, 75 HP, 100 HP, 150 HP, 200 HP
Cycle Time: 10-30 sec
Feed Opening: Wide Box: 40" – 90" x 58", Narrow Box: 61"-84" x 41"
Bale Size: 60" x 45" x 30"
System Pressure: 3,000 – 4,000 PSI
Total Force: 150,800 – 530,930 lbs
Ram Face Pressure: 90 – 321 PSI
Shipping Weight: 30,500 – 98,000